A Chocoholic's Dream...
Went to Lindt's Chocolate Cafe in Cockle Bay Wharf, Darling Harbour the other day - still can't believe Sydney's the only place in the whole wide world to have this Swiss chocolate cafe! Ordered a chocolate shake (with blended Lindt's ice-cream) and the Celebration du Chocolat cake - both were simply heavenly! Also got myself the macadamia and champagne chocolates off the Connoisseur's Selection shelf...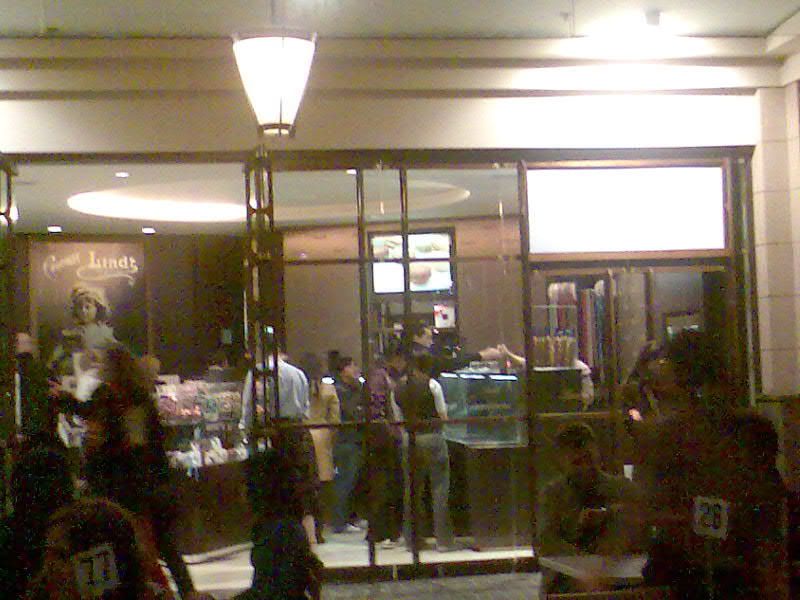 A view of the cafe from outside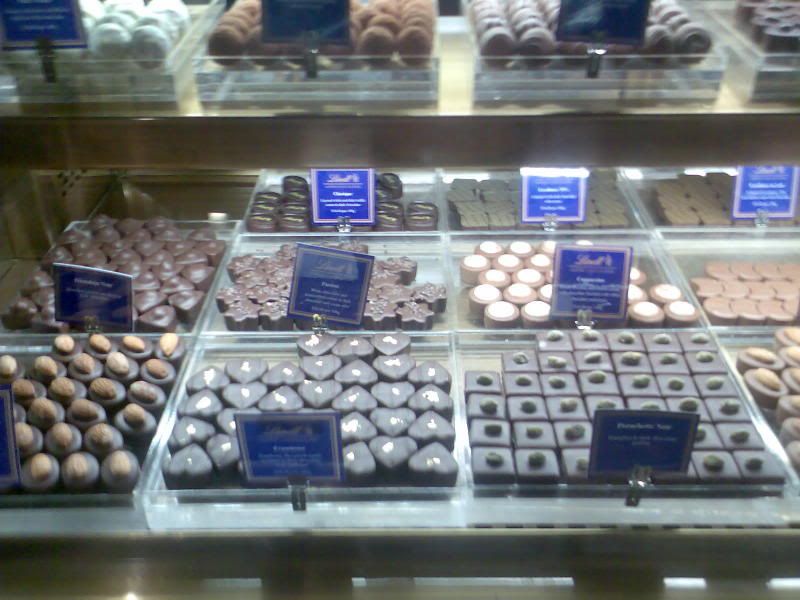 Some of the amazing chocolates...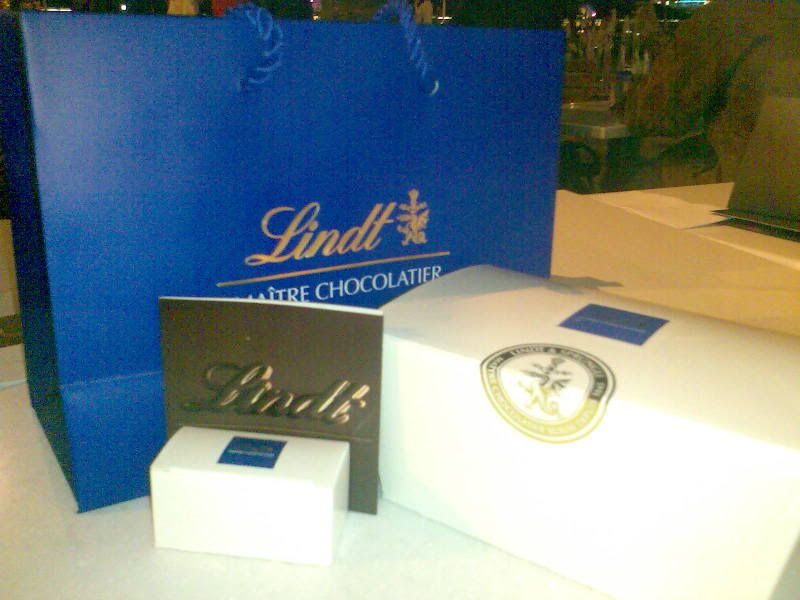 The little package I got for myself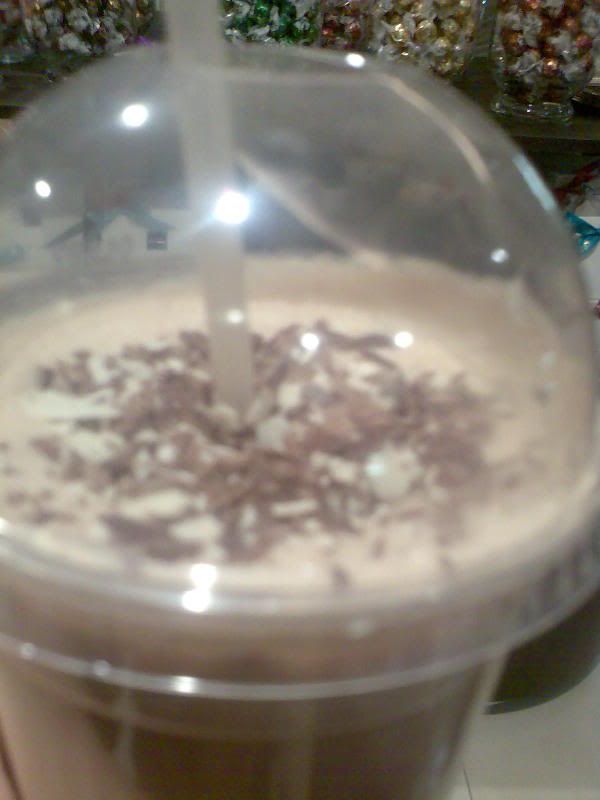 Lindt's special shake with choc flakes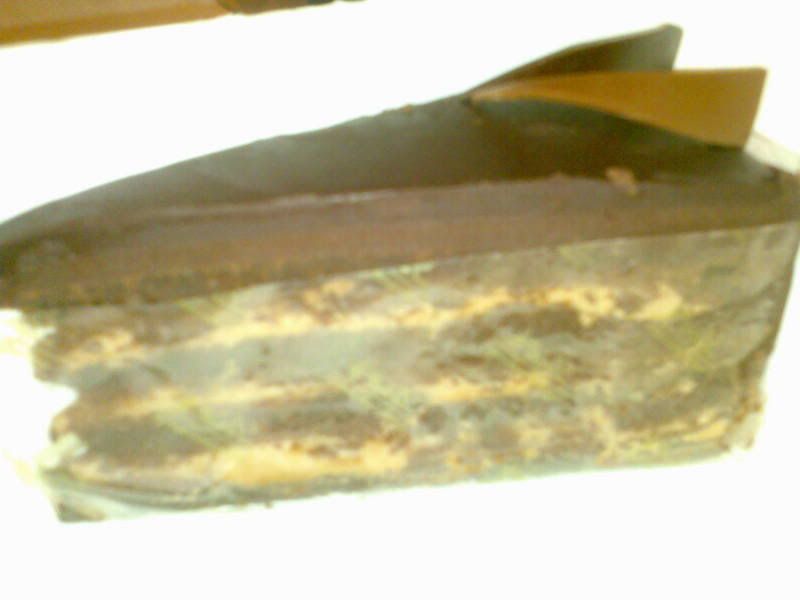 This slice costs a bomb - AUD11 (~RM33)!!!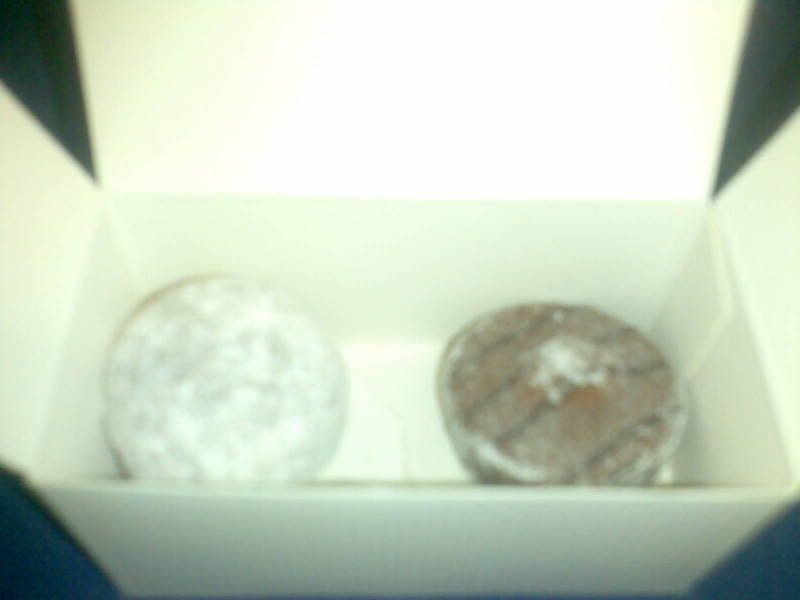 L: Champagne-filled choc dusted with sugarcoat; R: Choc praline with whole roasted macadamia


Coles also had special promos which a chocoholic like me simply couldn't resist... Still banging my head on the wall for being so gullible - spent about AUD20 (~RM60) just on the following 8 blocks of choc...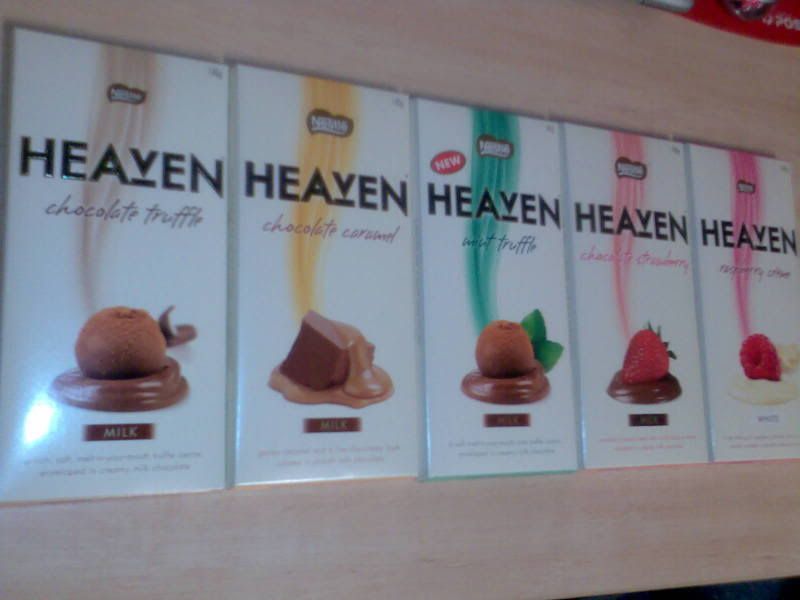 Nestle's Heaven range - L-R: chocolate truffle, chocolate caramel, mint truffle, chocolate strawberry and raspberry creme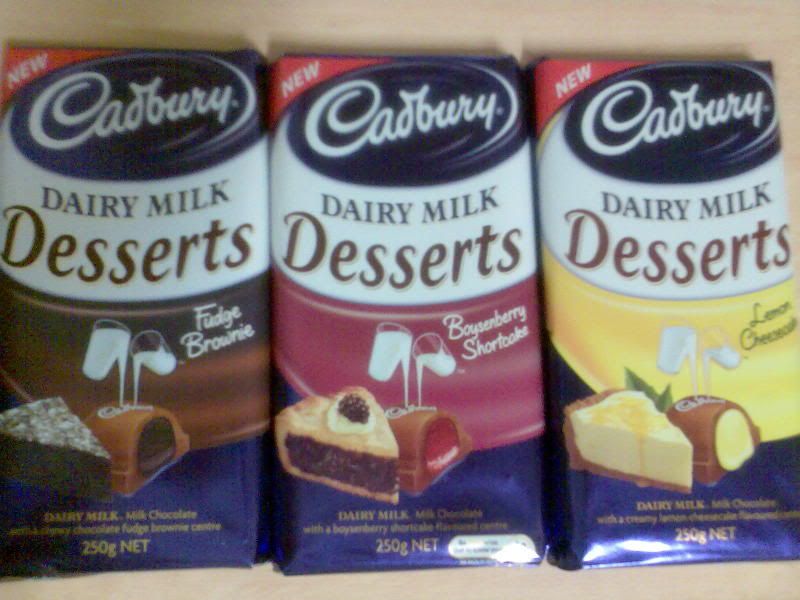 Cadbury's latest Desserts range - L-R: fudge brownie, boysenberry shortcake and lemon cheesecake


Hmm, Lindt, Nestle and Cadbury should be paying me for this "free advertisement"... =P Sigh, why don't we have such chocs back home in Malaysia? Note to myself - I shall learn self-control and not wallop everything at one go... I promise myself that most will see past the customs at KLIA, hehe... Gosh, here comes the calories! >.<