A night of pizzas and fondue...
Easter break is almost coming to an end, but I'll cherish the great times I had with my friends when we went out for dinners, desserts, movies, etc... Though I'd love to post all the photos up here, unfortunately, the camera was always left at home except for this one magical night of piping-hot pizzas and mouth-watering chocolate fondue (after all, it's only right to treat yourself to choc since it's Easter) that we had for dinner and dessert at Randwick...
First up, we had BBQ Chicken and Hawaiian Ham pizzas at this restaurant that makes great fresh pizzas (I forgot the name though, but still remember the location so that I can always hit back!)...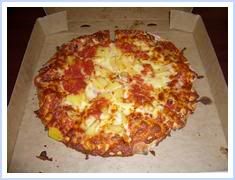 Now you see it...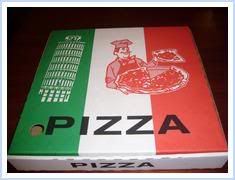 Now you don't!
The pizzas alone were filling enough but hey, since we were out, why not head for dessert? And so, we found ourselves in a magical cafe that sells everything chocolate called Chocol'art... Cool, eh? We decided to give their marshmallows with chocolate fondue a try...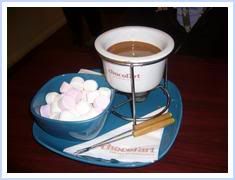 Step 1: Admire the layout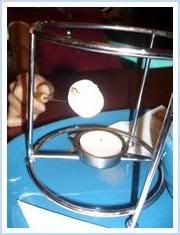 Step 2: Roast the marshmallow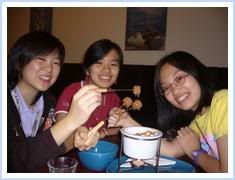 Step 3: Dip the marshmallows in the hot melted chocolate and pose for the camera...
Step 4: Sink your teeth in! (Or pop them right into your mouth, as demonstrated by Eunice)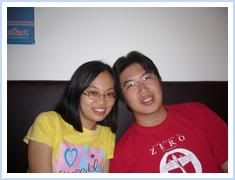 Step 5: Feel euphoric (thanks to the choc!) and pose for the camera again! :p
There you have it, a simple 5-steps guide to "how to enjoy your marshmallows with chocolate fondue"... ^_^