Memories... (Part 3)
As promised, another dose of memories...
The Colgate Ambassadors
(Teck Jian & I happy with the new labs...)
Fellowship of the Phones
(Cute shot taken in the reading room while my pals & I decided to take a break from studying for our exams...)
Germaine
: I see a bird! I see a plane! No, I see a 'leng chai' walking down the stairs!
Me
: Germaine! What are you doing behind me when I'm taking a shot? And Wen! How did you focus the camera?!?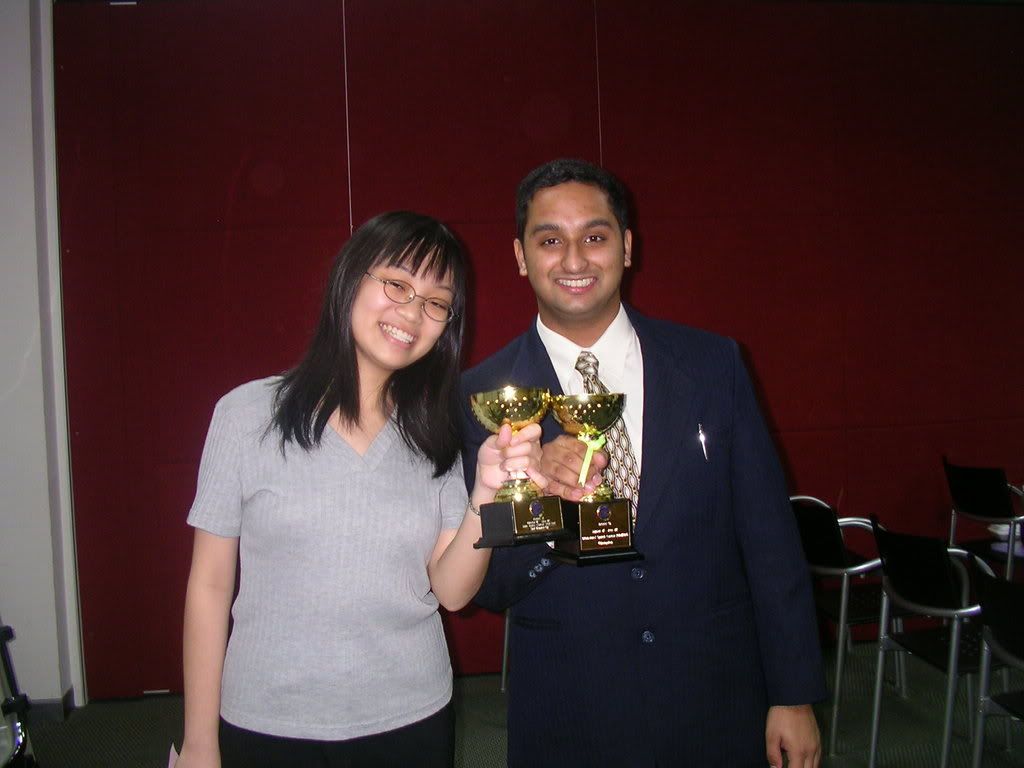 Cheers!
(Ashwin & I drinking to our success at the area level speech contests.)
One for the album
(At last year's scholarship ceremony... Notice how Li Yann has cleverly stood out among the rest of us by wearing a white top...)
There you have it! I may or may not be posting a Part 4... But do let me know what you think! Roll in your comments or simply tag! :p
Labels: HELP UC, Malaysia, Outings, Toastmasters